Recommended Global Pulmonology Webinars & Conferences
Asia Pacific & Middle East
Lung Diseases 2022
Welcome Message
We welcome you to the "42nd World Conference on Lung Diseases & Pulmonology, March 21-22, 2022 in Brussels, Belgium.
"Our Conference will provide a unique opportunity to Pulmonologist and physicians to share their research and experiences with the leaders in their fields.The program includes keynote speeches from internationally renowned scientists.Each of these speakers helped to shape the modern concepts. In addition, there will be sessions for oral and poster presentations.Presentations in these sessions will provide an overview of the cutting-edge technologies being used to address difficulties and challenges due to COVID-19.
This conference will be the awesome opportunity for educators, young researchers and also for changing ideas and innovative methods of treatments.
About Conference
Conference Series welcomes all the participants globally to join the global conference "42nd World Conference on Lung Diseases & Pulmonology" going to be held in March 21-22, 2022 at Brussels, Belgium. Lung diseases 2021 gives an Excellence Overview on the related topics and cordially invite all the participants from Public Health Professionals and Community Health Educators, Lung Diseases Associations, Doctors, Healthcare Professionals to interact with Experienced and well qualified people to explore their excellence.
Aim:
As we all are aware of devastation caused by Covid-19 throughout the world. We have faced many causalities and serious medical issues due to this deadly virus. Our conference aims to bring bright minds from all over world in order to share their experiences, challenges and new innovative ideas to overcome from this devastation and bring humanity back on the track.
Why to Attend?
Sessions on all the latest innovations on particular areas
Young research forum
Poster competition
Exhibitor presentation
Video presentation
Exposure to new innovations and researches of their respective fields
Global networking
Novel techniques to benefit your research
Accepted abstracts will be published in the respective journals.
Target Audience:
Sessions & Tracks
Track 1: Chronic Obstructive Pulmonary Disease
Chronic obstructive pulmonary disease (COPD) is a chronic inflammatory lung disease that causes obstructed airflow from the lungs. Symptoms include breathing difficulty, cough, mucus (sputum) production and wheezing. It's typically caused by long-term exposure to irritating gases or particulate matter, most often from cigarette smoke. People with Chronic Obstructive Pulmonary Disease are at increased risk of developing heart disease, lung cancer and a variety of other conditions.
Track2: Lung Diseases
The term lung disease refers to many disorders affecting the lungs, such as asthma, COPD, infections like influenza, pneumonia and tuberculosis, lung cancer, and many other breathing problems. Some lung diseases can lead to respiratory failure.
When you breathe, your lungs take in oxygen from the air and deliver it to the bloodstream. The cells in your body need oxygen to work and grow. During a normal day, you breathe nearly 25,000 times. People with lung disease have difficulty breathing.
Track3: Interstitial lung disease
Interstitial lung disease (ILD) is another term for pulmonary fibrosis, which means "scarring" and "inflammation" of the interstitium (the tissue that surrounds the lung's air sacs, blood vessels and airways). This scarring makes the lung tissue stiff, which can make breathing difficult. ILD may be limited to the lung, or it can be related to a condition that may affect other parts of the body, such as rheumatoid arthritis or sarcoidosis.
These illnesses share similar features, including a non-productive (dry) cough and shortness of breath. Although they may look similar radiographically (on chest X-ray or chest CT scan), ILDs from different causes and conditions have different treatments and outlooks. ILD is more common in adults, but can rarely occur occurs in children.
Track4: Some types of asthma
Asthma is a chronic inflammatory disease of the airways (bronchi). Bronchi generally allow for the passage of air in and out of the lungs. In asthma, these airways develop hypersensitivity, inflammation, and narrowing. This causes difficulty in breathing. In the United States, approximately 26 million adults and 7 million children are affected by asthma.
Asthma can be classified into four types based on the severity of the disease, which includes:
Track5: Pulmonary Rehabilitation
Pulmonary rehabilitation is a supervised program that includes exercise training, health education, and breathing techniques for people who have certain lung conditions or lung problems due to other conditions.
Pulmonary rehabilitation can help you gain strength, reduce symptoms of anxiety or depression, and make it easier to manage routine activities, work, and outings or social activities that you enjoy.
Track6: Pulmonary Hypertension
Pulmonary hypertension is a type of high blood pressure that affects the arteries in your lungs and the right side of your heart.
In one form of pulmonary hypertension, called pulmonary arterial hypertension (PAH), blood vessels in your lungs are narrowed, blocked or destroyed. The damage slows blood flow through your lungs, and blood pressure in the lung arteries rises. Your heart must work harder to pump blood through your lungs. The extra effort eventually causes your heart muscle to become weak and fail.
In some people, pulmonary hypertension slowly gets worse and can be life-threatening. Although there's no cure for some types of pulmonary hypertension, treatment can help reduce symptoms and improve your quality of life.
Track7: Cardiopulmonary Disorders
The term cardiopulmonary disease describes a range of conditions that affect the heart and lungs. These organs are closely connected, and a problem in one can spill over to the other. For example, when the heart is not able to pump blood efficiently, normal oxygen movement in the lungs is reduced, causing shortness of breath. On the other hand, a problem with the lungs can cause the heart to have to work harder to get oxygen from the lungs into the blood.
Common types of this disease include:
Track8: Severe Acute Respiratory Syndrome (SARS)
Severe acute respiratory syndrome (SARS) is a viral respiratory disease caused by a SARS-associated coronavirus. It was first identified at the end of February 2003 during an outbreak that emerged in China and spread to 4 other countries. WHO co-ordinated the international investigation with the assistance of the Global Outbreak Alert and Response Network (GOARN) and worked closely with health authorities in affected countries to provide epidemiological, clinical and logistical support and to bring the outbreak under control.
SARS is an airborne virus and can spread through small droplets of saliva in a similar way to the cold and influenza. It was the first severe and readily transmissible new disease to emerge in the 21st century and showed a clear capacity to spread along the routes of international air travel.
SARS can also be spread indirectly via surfaces that have been touched by someone who is infected with the virus.
Most patients identified with SARS were previously healthy adults aged 25–70 years. A few suspected cases of SARS have been reported among children under 15 years. The case fatality among persons with illness meeting the current WHO case definition for probable and suspected cases of SARS is around 3%.
Track9: COVID-19 Treatment and Recovery
Many individuals, including those who live with chronic lung disease, are at high risk for severe illness if they get sick with COVID-19. In this case, your doctor may recommend you receive an investigational treatment, monoclonal antibodies, which can help your immune system fight off the virus, so you are less likely to get severely ill.
It is important to speak with your doctor as soon as possible once you are confirmed to have COVID-19 to determine if this is an appropriate treatment for you to have since it should be taken as soon as possible, and within 10 days of when you started feeling ill.
Track10: Vaccine and Lung Immunopathology
Although much remains to be understood regarding the immune response to SARS-CoV-2, and vaccine-induced protective immunity may differ from natural immunity owing to the immune-evasion strategies of the virus, improved understanding of the natural immune response will be instrumental in developing effective vaccine and therapeutic strategies. It is particularly relevant to understand the difference in immune responses between asymptomatic, mild and severe cases and at early and late stages of infection, and to understand why seniors are particularly susceptible to COVID-19, whereas the young are better protected. It is estimated that 40–75% of infections may be mild or asymptomatic and asymptomatic individuals may have a significantly longer duration of viral shedding than their symptomatic counterparts. Furthermore, that asymptomatic and mildly ill individuals seem to develop low levels of antibody-mediated immunity has important implications for understanding herd immunity.
Track11: Investigational Drugs and Other Therapies in the treatment of Respiratory Disease
Coronavirus disease 2019 (COVID-19) is defined as illness caused by a novel coronavirus now called severe acute respiratory syndrome coronavirus 2 (SARS-CoV-2; formerly called 2019-nCoV), which was first identified amid an outbreak of respiratory illness cases in Wuhan City, Hubei Province, China. It was initially reported to the World Health Organization (WHO) on December 31, 2019. On January 30, 2020, the WHO declared the COVID-19 outbreak a global health emergency. On March 11, 2020, the WHO declared COVID-19 a global pandemic, its first such designation since declaring H1N1 influenza a pandemic in 2009.
Utilization of programs established by the FDA to allow clinicians to gain access to investigational therapies during the pandemic has been essential. The expanded access (EA) and emergency use authorization (EUA) programs allowed for rapid deployment of potential therapies for investigation and investigational therapies with emerging evidence
Track12: Asthma and Allergy
Allergic asthma is a breathing condition where the airways you breathe through tighten when you inhale an allergen. Common allergens include pollen, dander and mold spores. This type of asthma is very common in both children and adults. Symptoms of allergic asthma can include shortness of breath, coughing, wheezing, stuffy nose, itchy eyes and a rash.
Possible allergens that can trigger allergic asthma can include:
Dander
Pollen
Mold
Dust mites
Cockroaches
Track13: Tuberculosis
Tuberculosis (TB) is a potentially serious infectious disease that mainly affects the lungs. The bacteria that cause tuberculosis are spread from person to person through tiny droplets released into the air via coughs and sneezes.
Once rare in developed countries, tuberculosis infections began increasing in 1985, partly because of the emergence of HIV, the virus that causes AIDS. HIV weakens a person's immune system, so it can't fight the TB germs. In the United States, because of stronger control programs, tuberculosis began to decrease again in 1993. But it remains a concern.
Many tuberculosis strains resist the drugs most used to treat the disease. People with active tuberculosis must take many types of medications for months to get rid of the infection and prevent antibiotic resistance.
Track14: Obstructive sleep apnea
Obstructive sleep apnea is the most common sleep-related breathing disorder. It causes you to repeatedly stop and start breathing while you sleep.
There are several types of sleep apnea, but the most common is obstructive sleep apnea. This type of apnea occurs when your throat muscles intermittently relax and block your airway during sleep. A noticeable sign of obstructive sleep apnea is snoring.
Treatments for obstructive sleep apnea are available. One treatment involves using a device that uses positive pressure to keep your airway open while you sleep. Another option is a mouthpiece to thrust your lower jaw forward during sleep. In some cases, surgery might be an option too.
Track15: Pediatric Pulmonology & Critical care
Pediatric Pulmonology is a medical speciality that deals with the diagnosis and treatment of diseases involving respiratory tract and it is a combination of both pulmonology and paediatrics. Pediatrics pulmonologists are specially trained in pulmonary pediatric diseases and conditions of chest.
pediatric pulmonology and Critical Care is committed to caring for critically ill patients and patients with lung diseases- asthma, pneumonia, wheezing, bronchitis, COPD, cystic fibrosis.

The division of pediatric pulmonary and critical care is comprised of a team of outstanding clinicians, scientists, and scholars dedicated to improve the lives of patients with serious lung disease and those who are critically ill.
Track16: Breathing device
Breathing devices supply respiratory gas mechanically to patients with impaired respiratory function. The respiratory gas is usually enriched with oxygen and conveyed into the lung with a positive pressure generated by the device.
There are two fundamentally different respiration methods: During controlled respiration, the ventilator fully assumes the patient's respiration effort with preset respiratory volume or pressures, while in assisted respiration the respiratory device merely supports the spontaneous breathing effort with a set overpressure.
Modern respiratory devices automatically adjust the inhalations and exhalations to the patient's needs. Respiratory devices are available in various versions – as emergency respiratory devices for rescue application, long-term respiratory devices for intensive care and mobile home respiratory devices.
An important feature when controlling (triggering) high-quality respiratory devices is the early detection of the patient's inhalation phase via a flow trigger. Only in this way can the device assist a spontaneous breath with a preset overpressure, while keeping the patient's respiratory effort to a minimum.
At the same time, the measurements need to be highly accurate over the entire flow range for many treatments in order to detect the patient's respiratory pattern reliably.
In today's respiratory devices, the spontaneous breathing effort and entire respiratory activity of the patient is therefore usually monitored by a highly sensitive thermal mass flow sensor or a highly dynamic differential pressure sensor.
In addition, the set respiratory pressure and tidal volume administered to the patient must be monitored precisely in respiratory devices in order to ensure safe functioning and hence treatment success.
Track17: Bronchitis
Bronchitis is an inflammation of the lining of your bronchial tubes, which carry air to and from your lungs. People who have bronchitis often cough up thickened mucus, which can be discoloured. Bronchitis may be either acute or chronic.
Often developing from a cold or other respiratory infection, acute bronchitis is very common. Chronic bronchitis, a more serious condition, is a constant irritation or inflammation of the lining of the bronchial tubes, often due to smoking.
Acute bronchitis, also called a chest cold, usually improves within a week to 10 days without lasting effects, although the cough may linger for weeks.
However, if you have repeated bouts of bronchitis, you may have chronic bronchitis, which requires medical attention. Chronic bronchitis is one of the conditions included in chronic obstructive pulmonary disease (COPD).
Track18: Self-Management and Prevention
The idea of self-management is to teach patients how to carry out the activities of daily living optimally in the face of their physiological impairment, and to prevent or decrease the severity of exacerbations by means of life style adaptation. In chronic obstructive pulmonary disease (COPD) the value of self-management education is not clear. This review was undertaken to clarify the effectiveness of self-management programmes in COPD.
Track19: Rheumatic-fever
Rheumatic fever is an inflammatory disease that can develop when strep throat or scarlet fever isn't properly treated. Strep throat and scarlet fever are caused by an infection with streptococcus (strep-toe-KOK-us) bacteria.
Rheumatic fever most often affects children who are between 5 and 15 years old, though it can develop in younger children and adults. Although strep throat is common, rheumatic fever is rare in the United States and other developed countries. However, rheumatic fever remains common in many developing nations.
Rheumatic fever can cause permanent damage to the heart, including damaged heart valves and heart failure. Treatments can reduce damage from inflammation, lessen pain and other symptoms, and prevent the recurrence of rheumatic fever
Track 20: Lung cancer
Lung cancer is a type of cancer that begins in the lungs. Your lungs are two spongy organs in your chest that take in oxygen when you inhale and release carbon dioxide when you exhale.
Lung cancer is the leading cause of cancer deaths worldwide.
People who smoke have the greatest risk of lung cancer, though lung cancer can also occur in people who have never smoked. The risk of lung cancer increases with the length of time and number of cigarettes you've smoked. If you quit smoking, even after smoking for many years, you can significantly reduce your chances of developing lung cancer.
Track21: Lung-fever
Pneumonia(lung Fever} is an infection that inflames the air sacs in one or both lungs. The air sacs may fill with fluid or pus (purulent material), causing cough with phlegm or pus, fever, chills, and difficulty breathing. A variety of organisms, including bacteria, viruses and fungi, can cause pneumonia.
Pneumonia can range in seriousness from mild to life-threatening. It is most serious for infants and young children, people older than age 65, and people with health problems or weakened immune systems.
Track22: Aspiration
Aspiration represents a spectrum of diseases, including diffuse aspiration bronchiolitis, aspiration pneumonitis, airway obstruction by foreign body, exogenous lipoid pneumonia, interstitial fibrosis, and aspiration pneumonia with or without lung abscess formation.
Track23: Depression and anxiety in COPD
Depression and anxiety in COPD are regular in patients with chronic obstructive pulmonary disease (COPD), assessments of their pervasiveness differ significantly. These likely reflect the assortment of scales and strategies used to measure such symptoms. Patients with COPD with three or more comorbidities are more likely to be frequently hospitalized and may die prematurely compared to COPD patients without comorbidities. An uplifted experience of dyspnoea is probably contributing component to anxiety. Feelings of depression may be precipitated by the loss and grief associated with the disability of COPD. Smoking has been associated with nicotine addiction, and the factors that contribute to smoking may also predispose to anxiety and depressive disorders. The cause of depression and anxiety symptoms are multifactorial and include behavioural, social and biological factors. Lung Conferences exhibits randomized controlled trials show that activity exercise training and precisely chose pharmacological treatment are regularly effective in ameliorating anxiety and depression.
Track24: Pathophysiology of COPD
Chronic obstructive pulmonary disease (COPD) is a life-threatening condition. It affects lungs and ability to breathe. The pathophysiology of COPD is the physical changes associated with it, start with damage to airways and the air sacs in lungs. It progresses from a cough with mucus to difficulty breathing. To understand pathophysiology of COPD, it is essential to understand the structure of the lungs. When you inhale, air moves down in trachea through two tubes called bronchi. The bronchi branch out into smaller tubes called bronchioles. At the ends of the bronchioles are little air sacs called alveoli. And at the end of alveoli are capillaries, which are tiny blood vessels.
Track25: Co-Morbidities of COPD
Additional pulmonary comorbidities impact the anticipation of patients with COPD. Tobacco smoking is a typical hazard factor for much comorbidity, including coronary illness, heart failure and lung cancer. Comorbidities, for example, pulmonary artery disease and malnutrition are specifically caused by COPD, while others, such as fundamental venous thromboembolism, anxiety, depression, osteoporosis, obesity, metabolic disorder, diabetes, sleep disturbance and anaemia, have no clear physio-pathological association with COPD. Co-Morbidities of COPD shared conviction between the majorities of these extra pulmonary signs is chronic systemic inflammation. These diseases potentiate the morbidity of COPD, prompting expanded hospitalisations and healthcare costs. They can frequently cause death, independently of respiratory failure. Comorbidities make the management of COPD difficult and should be evaluated and treated adequately. COPD Conferences enlighten the recent advances in COPD and pulmonology research.
Track26: Genetic risk factor of COPD
Even if an individual has never smoked or been unprotected to pollutants for an extended period, they can still develop COPD. Alpha-1 Antitrypsin Deficiency (AATD) is the most commonly known genetic risk factor of COPD in emphysema. Alpha-1 Antitrypsin related COPD is caused by a deficiency of the Alpha-1 in the bloodstream. Without the Alpha-1 Antitrypsin protein, white blood cells begin to harm the lungs and lung deterioration occurs. The World Health Organization and the American Thoracic Society suggests that everyone determined to have COPD be tested for Alpha-1.
Market Analysis:
Obstructive lung disease is a category of respiratory disease characterized by airway obstruction. Many obstructive diseases of the lung manifest due to the narrowing of bronchi which often cause excessive contraction of smooth muscles. The major types of obstructive lung disease include asthma, bronchiectasis, bronchitis and chronic obstructive pulmonary disease (COPD). Increase in prevalence of COPD and asthma patients, rising geriatric population, increase in pipeline products, growing government and non-government initiatives for spreading awareness are the major factors driving the growth of the global obstructive lung diseases market.
As per the Global Burden of Disease study, it is estimated that chronic obstructive pulmonary disease caused 3.2 million deaths globally in 2015. Disease burden due to COPD was the highest in India, Nepal, Papua New Guinea, and Lesotho. COPD manifests itself as an occupational hazard in people working in agriculture, mining, plastics, and other industries.
Governments across each country have implemented regulations for the production, standardization, and utilization of COPD devices. These devices are divided into categories –Class-I, Class-II, Class-III, and Class-IV, depending upon the level of risk associated.
However, stringent government regulatory requirement for the approval of asthma and COPD drugs, side effects associated with the drug treatment, and patent expiry of drugs restrict the market growth.
The global market of obstructive lung disease is expected to grow at a CAGR of approximately 8.5% during the forecast period 2017-2023.
Intended Audience
Obstructive Lung Disease Drug Suppliers
Obstructive Lung Disease Drug Manufacturers
Obstructive Lung Disease Device Suppliers
Obstructive Lung Disease Device Manufacturers
Research And Development (R&D) Companies
Medical Research Laboratories
Academic Medical Institutes and Universities
Segmentation
The obstructive lung disease is segmented on the basis of disease type, product type, drug class, route of administration and end-users.
On the basis of disease type, the market is segmented into asthma, bronchiectasis, bronchitis and chronic obstructive pulmonary disease (COPD), and others
On the basis of product type market is segmented into inhalers, and nebulizers and others. Inhalers are divided into Drug Powder Inhalers (DPIs), Metered Dose Inhalers (MDIs), Soft Mist Inhalers (SMIs) and others. Moreover the nebulizers are divided into compressor nebulizers, ultrasonic nebulizers, and mesh nebulizers
On the basis of drug class, the market is segmented into combination drugs, leukotriene antagonists (LTA), inhaled corticosteroids (ICS), anticholinergics, short acting beta agonists (SABA), long acting beta agonists (LABA), and others. Furthermore, the Combination products is divided into seretide/advair, symbicort, relvar/breo ellipta, flutiform, dulera, and others. Leukotriene Antagonists (LTA) is divided into singulair and others. Inhaled Corticosteroids (ICS) is divided into qvar, pulmicort, aerospan, flovent, and others. Anticholinergics is divided into Spiriva and Others. Short Acting Beta Agonists (SABA) is divided into proair, ventolin, and others.
On the basis of route of administration, market is segmented into oral, inhaler, intravenous, subcutaneous, and others
On the basis of end-user, the market is segmented into hospitals & diagnostic centers, academic institutes, pharmaceutical & biotechnology companies and others.
Key Players
The leading market players in the Asthma and COPD Drug focus to expand their business operations in the emerging countries. The companies operating in the market have consistently introduced innovative solutions to enhance their product portfolio. Product approval and clinical trial are observed as the two prominent growth strategies adopted by the key market players.
Some of key the players in the global obstructive lung disease market are GlaxoSmithKline (GSK) (U.K), Novartis AG (Switzerland), Merck & Co. Inc. (U.S), Abbott Laboratories (U.S), Boehringer Ingelheim (Germany), AstraZeneca (U.K), Roche Holding AG (Switzerland), Teva Pharmaceutical Industries (Israel), Vectura Group (U.K), Pfizer Inc. (U.S), Mylan (U.S.), Aerovance Inc. (U.S.), Alkermes Inc. (U.S.), Almirall SA. (U.S.), Genentech Inc. (U.S.), Sepracor, Inc. (U.S.), Skyepharma plc (U.S.).
Research Methodology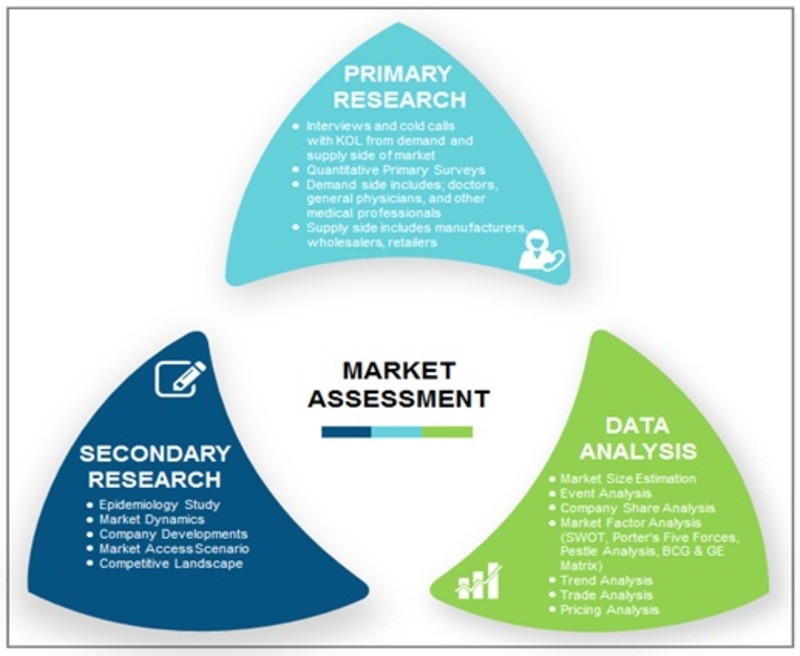 Regional Analysis
The global obstructive lung disease market consists of countries namely America, Europe, Asia Pacific, and the Middle East and Africa.
The Americas is projected to hold the largest share of the global obstructive lung disease market due to presence of superior research and development base, strong regional economics, and greater emphasis on disease prevention and wellness by governments.
The European obstructive lung disease market is expected to witness rapid growth owing to the high investment in various private and government funded research and development programs in the region and increased spending on pharmaceutical and biotechnology industry development.
Countries such as China, Japan, and India in Asia Pacific are also poised to be promising markets for obstructive lung disease in the near future. The healthcare expenditure in Asia increased due to an extension of state healthcare programs and the increasing affluence of the population. India is anticipated to witness an expansion in spending due to a government resolution to enhance healthcare services. Moreover, China and South Korea are trying to develop their biotechnology sector for diagnosis purpose. China's efforts to develop its biotech sector has shown good results in sectors such as vaccines and biological products and the same can be expected in the obstructive lung disease industry. However, low research and development (R&D) yields, high infrastructure cost, stringent regulatory framework are some of the restraints of the obstructive lung disease market.
The Middle East region is expected to grow at a faster rate due to the factors such as the extensive development of healthcare infrastructure and growing emphasis on research and development in the healthcare sector
To Collaborate Scientific Professionals around the World
Conference Date March 21-22, 2022
For Sponsors & Exhibitors
Supported By
All accepted abstracts will be published in respective Conference Series LLC LTD International Journals.
Abstracts will be provided with Digital Object Identifier by